Stuntman / Stunt Coordinator SAG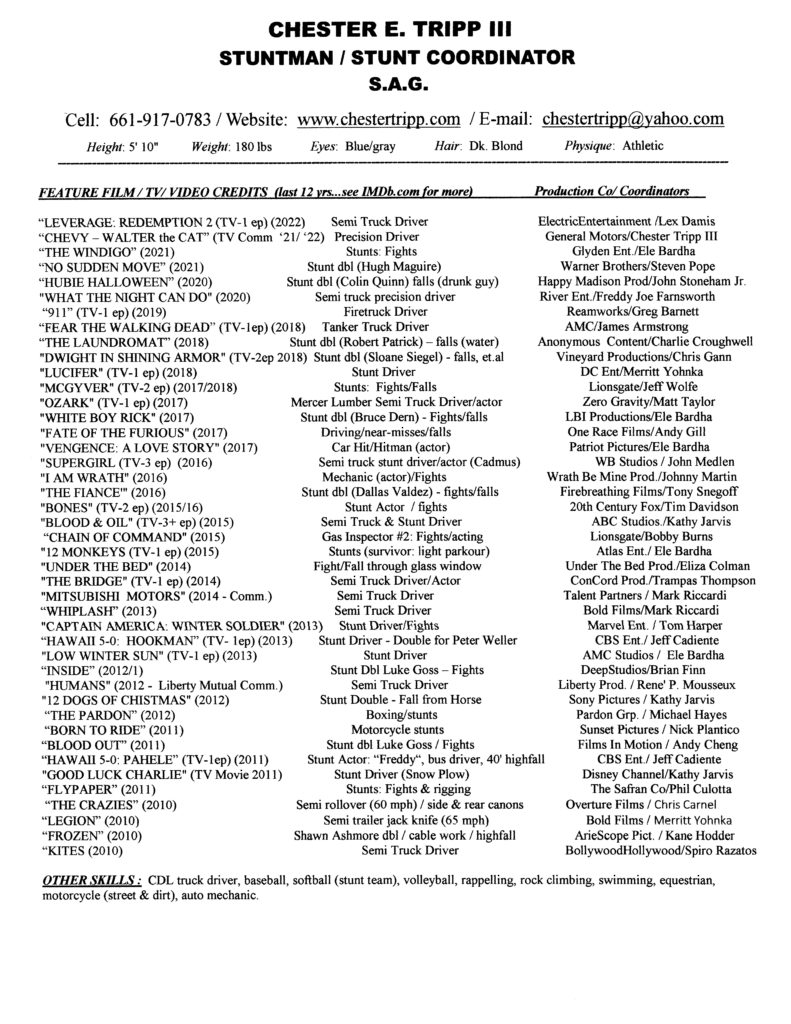 30 Years Of Experience As A Professional Stuntman (SAG)
My film experience includes stunt & precision driving, semi truck stunts, fire burns, fights & falls, near misses and more.  I have had a CDL for 15 years.
At this stage of my career, 
I am focusing mostly on precision & stunt driving (auto, semi, motorcycle) and stunt coordinating.
I have no interest in stunts involving fights & hard hits although I will still do stunts like high falls & fire burns. 
If you would like to speak with me about stunts in your upcoming project or my availability as a stuntman, feel free to contact me.  You can reach me at the following:
             Email:  Chestertripp@yahoo.com    /    Cell:  661-917-0783   /    Social Media (click link below)